Basic Info
Model No.: GJZZ-500
Origin: China
Brand: GuanYu
Power: Boiler
Used For: Pharmaceutical Factory, Hospital Preparation Room,
Features: Long Life,saving Steam,saving Water,saving Equipme
PH Valve: PH5-7 Any Adjustment
Water Quality: Water Conductivity Meet GB<=2us/cm
Speciality: Automatic Descaling
Application: Liquid
Type: Laboratory Water Distiller
Product Description
Good Quality Water Distiller
The stainless steel electricdistillation water heater is specially designed for medical fields, health care, scientific research, chemistry industry, university, lab etc.The advantage of our water distiller apparatus is safe, stable, capacious, properly structured, and easy to use. We can offer customize service and design the product as your request.


The equipment is GuanYu companies rely on their own comprehensive strength,solve the tower-type water distiller machine U-tube structure, cooling by water flow, structure fall behind,high energy consumption, water scale cleaning difficulties defect,development and production of high-tech energy-saving products.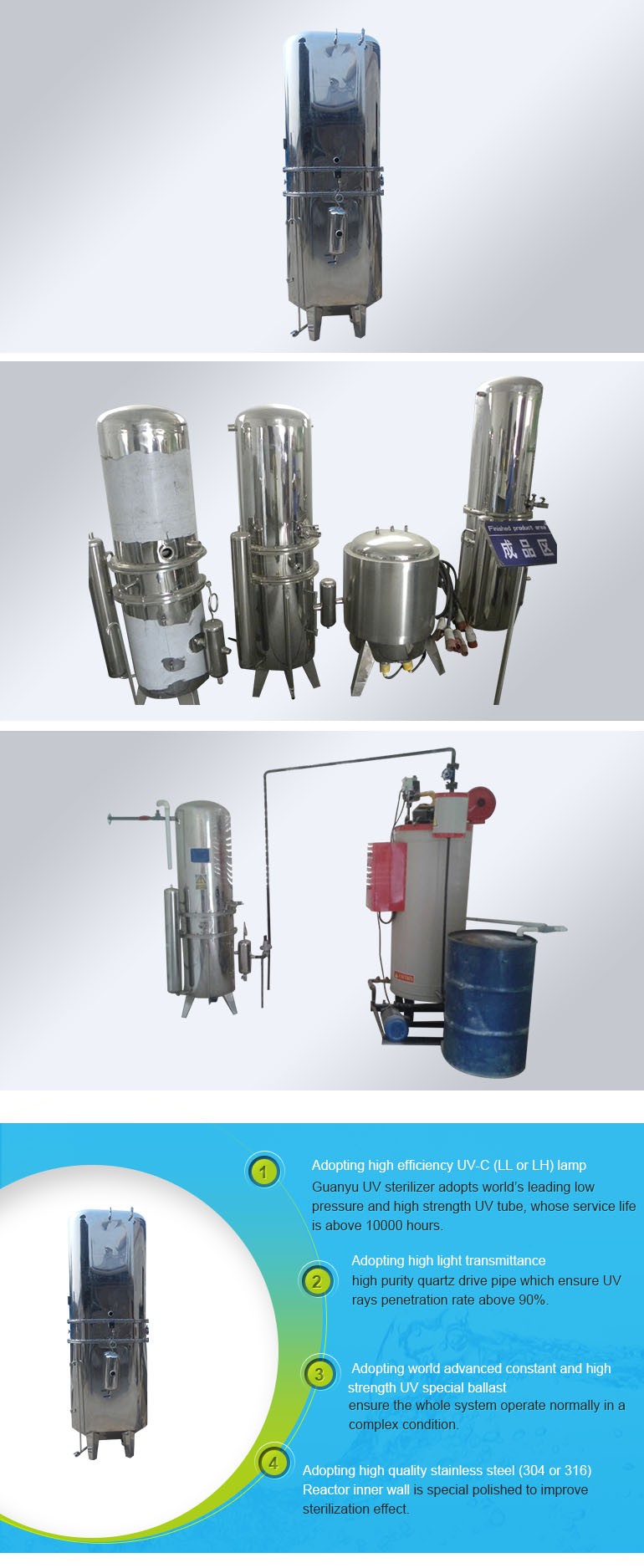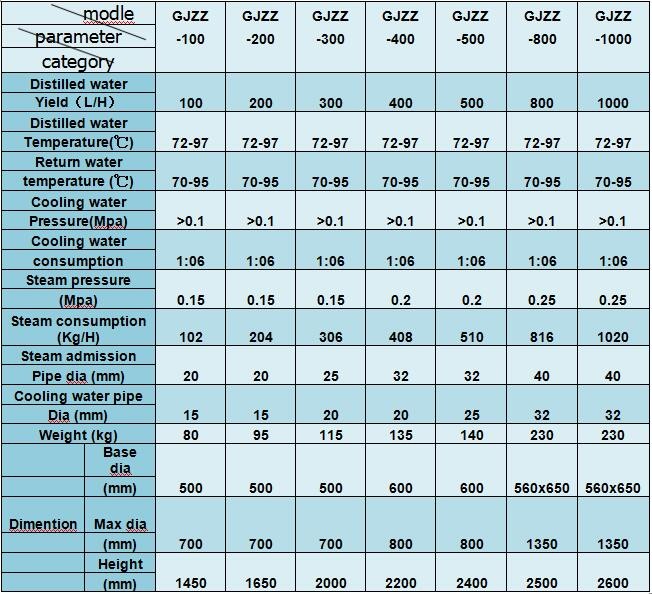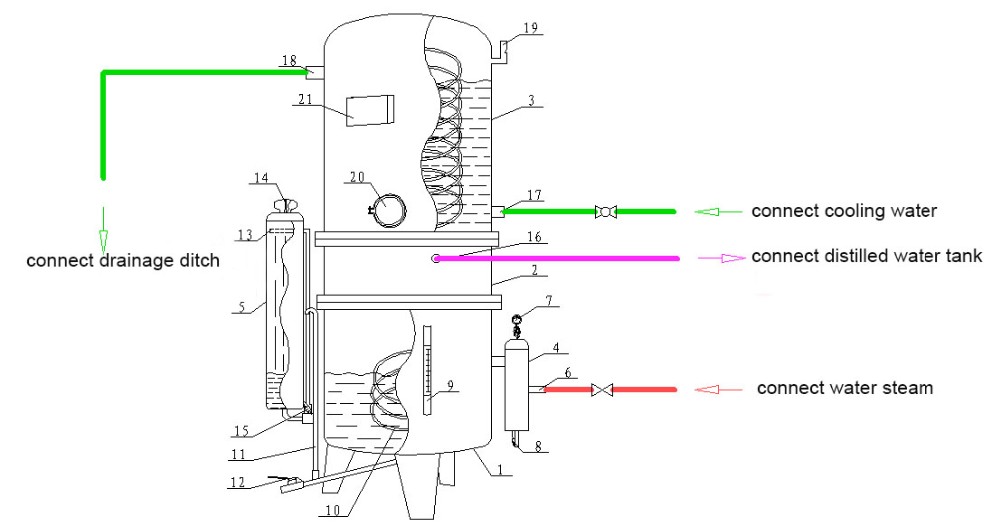 Compared with other disinfection forms, high effect water distiller machine has the following advantages:
Ø Long operating life
Automatic descaling when water scale reach 1 mm thick
Ø Saving steam
Consuming steam 102% under the pressure of 0.1-0.25Mpa, lower 18% than tower style
Ø Saving water
Cooling water ratio1:6, saving water 60% than tower style (1:14)
Ø Saving equipment
Directly using well water or city tap water

Compared to multiple effect water distiller machine , saving early

stage `s antiosmosis ( electrodialysis ),mixed bed and pretreatment equipment , greatly saving the cost .
Ø The quality of output water high
The conductivity of produced distilled water is in line with national standard <=2us/cm